FREQUENTLY ASKED QUESTIONS
What Car Battery Brands does TBS Car Battery Shop carry?
AMARON Battery, CENTURY Battery, VARTA AGM / EFB, ROCKET Korea, MOTOLITE, BANNER AGM.
What is TBS Car Battery Delivery Coverage area?
Whole of Klang Valley area including Petaling Jaya, Kuala Lumpur and Selangor.
How quickly can TBS come to change my Car Battery?
Our average response time is 35 minutes for Petaling Jaya, Kuala Lumpur & Subang Jaya areas.
Please call or Whatsapp us for the latest info.
What types of Payment does TBS Car Battery Shop accept?
Cash / Credit Card / Touch 'n Go eWallet / GrabPay / Boost / DuitNow QR / Maybank QRPay / MAE / Shopee Pay / Bank Transfer
Does TBS Car Battery Shop accept Credit Card Payment for outdoor service?
Yes, we accept Credit Card payment for outdoor battery service. Payment is done conveniently via our wireless card terminal after the job is complete.
Does your Batteries come with Warranty?
Yes, all our batteries come with a minimum of 12 Month Warranty for Petrol vehicles. (Does not apply to commercial vehicles)
The office personnel was very forthcoming and accommodative to provide service during a morning emergency situation. I totally recommend this company and professional service provided as it is competitively priced, reliable product and trusted service.
asmida abdmalik
2022-08-23
Hasmadi Muhamed
2022-08-23
Cepat Dan membantu...
Efficient in replies (I engaged them during office hours), no hidden charges and service person was punctual (based on quoted ETA). The entire process was smooth, straightforward and satisfactory.
Sangat bagus....cepat penghantaran dan harga berpatutan....bateri saya habis dalam giant parking....mereka hantar bateri baru....dan mereka akan periksa autoneeter dulu dan tenaga bateri ...confirm bateri baru mereka tukar.....runner juga peramah mudah utk bercakap....
Very satisfied with their prompt and efficient service. Had use them twice. Reasonable price too.
Delivered and installed the battery on time in a reasonable price. Many thanks for the timely support and keep it up
Quick turn around time and not pushy on prices. Advisors are knowledgeable and technician spent time helping me to get my car started after installing the battery. Reliable.
---
BMW Car Battery Delivery – TBS car battery delivery✅service in Klang Valley,Petaling Jaya & Selangor (FAST) at cheap price⭐TBS car battery delivery is your one stop car battery specialist shop near you with free Installation. We are also the official distributor for Century battery and Korea No.1 car battery brand – Rocket Battery. All our batteries come with warranty to ensure peace of mind.    

BMW battery price Malaysia
 Car Battery – How Well Do You Know Your Battery Perhaps the most important part of the car engine outside of the mechanical world is the battery. Several people have experienced dead car batteries.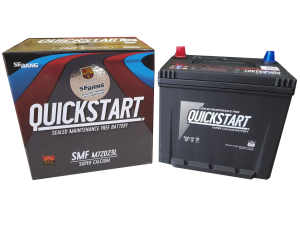 Usually, dead car batteries happen at the worst possible time of the absolute busiest time of the year. When a car does not start, it is more likely than not our car battery. It is vital to monitor how well your vehicle starts if your vehicle is not igniting check it. Batteries have different roles in different vehicles. In electric motors, they're the key source of power; car batteries in electric motors replace the need for constant refueling, can be charged when not in utilize. Car batteries are usual cars are utilized to start the car, without it, the car wouldn't grumble itself into motion in standard vehicles. In hybrid cars, the battery plays a mixed part. In city driving with stop and go, you will firstly be using fuel base power.
One extensive highway, the hybrid vehicle will kick into electric energy. Essentially, the car battery can alter what a vehicle is classified as. Installing a battery is one of the simplest jobs in maintaining a vehicle's engine. When the vehicle is off, simply unplug cables with a wrench. Keep in mind that black is negative and red is positive. Then put in the new battery. It might be hard to get the wires back where they're supposed to because of the deep confines of the engine, but with a small sweat, it does the able process. It is a grad to plan to change your battery every 2-3 years.  Most people are going to stubbornly change it whenever it dies. Drivers who're protective in their maintenance of cars experience fewer issues with bad times. But if you face any car breakdown due to battery, our car battery delivery services are ready to help you.
Address: G-3 Dataran Pelangi Utama, Jalan Masjid PJU6A, 47400 Petaling Jaya, Selangor, Malaysia.
Phone: 016-293 9733 Map: https://g.page/TBS-Battery Web: https://carbatterydelivery.my GMB: https://tbscarbattery.business.site Facebook: https://www.facebook.com/tbscarbattery Instagram: https://www.instagram.com/tbs_car_battery_delivery Youtube: https://www.youtube.com/channel/UCIUSkdXAnIdnchx1Cz6wc9A
Business Hours
Mon: 9:00 AM – 7:00 PM
Tue: 9:00 AM – 7:00 PM
Wed: 9:00 AM – 7:00 PM
Thu: 9:00 AM – 7:00 PM
Fri: 9:00 AM – 7:00 PM
Sat: 9:00 AM – 5:00 PM
Sun: Closed