FREQUENTLY ASKED QUESTIONS
What Car Battery Brands does TBS Car Battery Shop carry?
AMARON Battery, CENTURY Battery, VARTA AGM / EFB, ROCKET Korea, MOTOLITE, BANNER AGM.
What is TBS Car Battery Delivery Coverage area?
Whole of Klang Valley area including Petaling Jaya, Kuala Lumpur and Selangor.
How quickly can TBS come to change my Car Battery?
Our average response time is 35 minutes for Petaling Jaya, Kuala Lumpur & Subang Jaya areas.
Please call or Whatsapp us for the latest info.
What types of Payment does TBS Car Battery Shop accept?
Cash / Credit Card / Touch 'n Go eWallet / GrabPay / Boost / DuitNow QR / Maybank QRPay / MAE / Shopee Pay / Bank Transfer
Does TBS Car Battery Shop accept Credit Card Payment for outdoor service?
Yes, we accept Credit Card payment for outdoor battery service. Payment is done conveniently via our wireless card terminal after the job is complete.
Does your Batteries come with Warranty?
Yes, all our batteries come with a minimum of 12 Month Warranty for Petrol vehicles. (Does not apply to commercial vehicles)
The office personnel was very forthcoming and accommodative to provide service during a morning emergency situation. I totally recommend this company and professional service provided as it is competitively priced, reliable product and trusted service.
asmida abdmalik
2022-08-23
Hasmadi Muhamed
2022-08-23
Cepat Dan membantu...
Efficient in replies (I engaged them during office hours), no hidden charges and service person was punctual (based on quoted ETA). The entire process was smooth, straightforward and satisfactory.
Sangat bagus....cepat penghantaran dan harga berpatutan....bateri saya habis dalam giant parking....mereka hantar bateri baru....dan mereka akan periksa autoneeter dulu dan tenaga bateri ...confirm bateri baru mereka tukar.....runner juga peramah mudah utk bercakap....
Very satisfied with their prompt and efficient service. Had use them twice. Reasonable price too.
Delivered and installed the battery on time in a reasonable price. Many thanks for the timely support and keep it up
Quick turn around time and not pushy on prices. Advisors are knowledgeable and technician spent time helping me to get my car started after installing the battery. Reliable.
---
Car Battery Delivery – TBS car battery delivery✅service in Klang Valley,Petaling Jaya & Selangor (FAST) at cheap price⭐TBS car battery delivery is your one stop car battery specialist shop near you with free Installation. We are also the official distributor for Century battery and Korea No.1 car battery brand – Rocket Battery. All our batteries come with warranty to ensure peace of mind.
The Average Life of Car Batteries and 7 Tips to Extend Your Car Battery Life
Vehicle batteries are a basic piece of a car. From kicking your vehicle off to charging your telephone in a hurry, batteries give the zap your vehicle needs to continue rolling. That is the reason it's so essential to realize when to begin considering a vehicle battery change, just as what you can do to expand its life expectancy.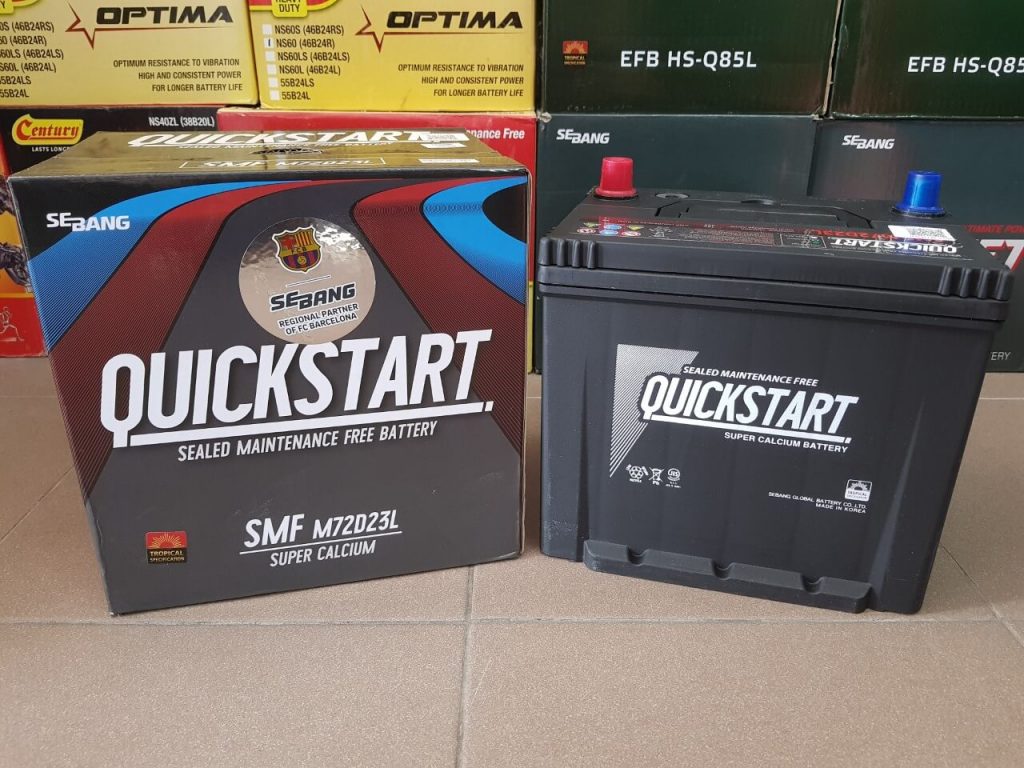 The Average Car Battery Life
All things considered, vehicle batteries last somewhere in the range of 2 and 5 years. One of the most significant components that influences to what extent a vehicle battery will last is the climate. A running motor in the engine is as of now creating significant levels of warmth. Toss in a singing sweltering day and you have an extreme channel on your vehicle battery, which can prompt an expanded possibility of a dead battery on the off chance that you don't take appropriate summer driving safeguards.

Warm climate can make liquid in vehicle batteries vanish, harming the interior structure of the battery. That is the reason normal battery life is shorter in hotter climates. So while evaluating to what extent your vehicle battery life will last, consider the atmosphere you will do the vast majority of your driving in.
Despite the temperature you drive in, appropriately dealing with your vehicle battery can help keep it running. Look at the seven hints underneath on expanding the life of your vehicle battery: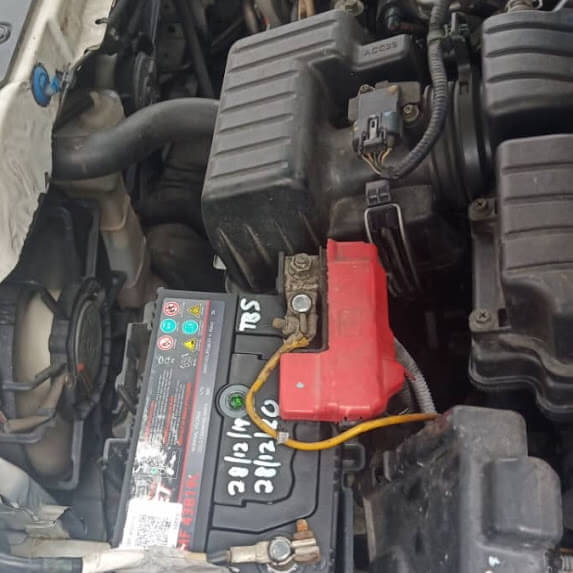 Cutoff Short Rides
Snappy vehicle rides keep your vehicle's battery from completely charging. Keep up your vehicle's battery power by driving it regularly and for expanded periods. If you don't utilize your vehicle frequently, consider putting resources into a compact vehicle battery charger. These versatile chargers can kick off your battery without another vehicle on the off chance that you're at any point abandoned.
Keep Your Battery Tightly Fastened
A battery that is not safely attached could vibrate, conceivably bringing about inward harm and short circuits. Have your battery terminal checked normally – particularly in the event that you regularly drive on rough streets – to guarantee it is firmly and appropriately situated in the mounting section.

Mood killer All the Lights When You Exit
Coincidentally keeping your headlights and vehicle entryway lights on can put an overwhelming cost for your vehicle's battery. To shield yourself from overlooking, post a note on your dashboard, join a sticker update on your vehicle remote or park toward a path where you should stroll past your headlights to get to your goal.
Control the Corrosion
Battery terminals consume after some time however keeping them clean from development is an incredible method to broaden the life of your vehicle battery. Scour the terminals with a toothbrush plunged in a preparing pop and water blend. At that point, utilizing a shower bottle with cold water, wash the blend off and catch up with an intensive drying with a clean cloth.
Test Your Battery Often
Knowing the state of your vehicle battery matters when you need to amplify its life. Test your battery's yield voltage level with a vehicle battery analyzer to monitor how well you're keeping up it and in case you're expected for another one.
Try not to Use Electronics While Idling
Mood killer capacities like the radio or forced air system when your motor isn't racing to put less mileage on your battery power. Expanded times of lingering additionally can wear a battery out.
Care for Your Whole Car
Your vehicle is involved numerous parts cooperating. Ensuring you are taking your vehicle in for routine check ups, just as appropriately putting away your vehicle are additionally basic approaches to guarantee your battery's life expectancy can arrive at its full limit. The battery is only one segment of a well-running vehicle, so make a point to appropriately keep up all pieces of your vehicle to expand its life and the life of your battery.
Regardless of how well you keep up your vehicle battery, you can't generally predict when it might pass on. Get familiar with emergency aides and how it can help you in case of a crisis.