FREQUENTLY ASKED QUESTIONS
What Car Battery Brands does TBS Car Battery Shop carry?
AMARON Battery, CENTURY Battery, VARTA AGM / EFB, ROCKET Korea, MOTOLITE, BANNER AGM.
What is TBS Car Battery Delivery Coverage area?
Whole of Klang Valley area including Petaling Jaya, Kuala Lumpur and Selangor.
How quickly can TBS come to change my Car Battery?
Our average response time is 35 minutes for Petaling Jaya, Kuala Lumpur & Subang Jaya areas.
Please call or Whatsapp us for the latest info.
What types of Payment does TBS Car Battery Shop accept?
Cash / Credit Card / Touch 'n Go eWallet / GrabPay / Boost / DuitNow QR / Maybank QRPay / MAE / Shopee Pay / Bank Transfer
Does TBS Car Battery Shop accept Credit Card Payment for outdoor service?
Yes, we accept Credit Card payment for outdoor battery service. Payment is done conveniently via our wireless card terminal after the job is complete.
Does your Batteries come with Warranty?
Yes, all our batteries come with a minimum of 12 Month Warranty for Petrol vehicles. (Does not apply to commercial vehicles)
Ng Poh Lin
22. August, 2021.
Very fast and responsive. Service was so friendly and efficient. Highly recommended.
Mayghen Selvanayagam
21. August, 2021.
They send a helper to come fix your car. He was very helpful and fast
Mohd Taufik Mohd Rathi
21. August, 2021.
Good service
Hanita Haidar
31. July, 2021.
Very efficient and good service. I had two battery replacements within the same week and both times were prompt. Respond time was also excellent! Thank you.
Esther Lam
18. July, 2021.
Impressively by TBS services and their delivery the car battery during rainny day , well done!
---
Car Battery Delivery – TBS car battery delivery✅service in Klang Valley,Petaling Jaya & Selangor (FAST) at cheap price⭐TBS car battery delivery is your one stop car battery specialist shop near you with free Installation. We are also the official distributor for Century battery and Korea No.1 car battery brand – Rocket Battery. All our batteries come with warranty to ensure peace of mind.
Car battery delivery service: Signs you need a new battery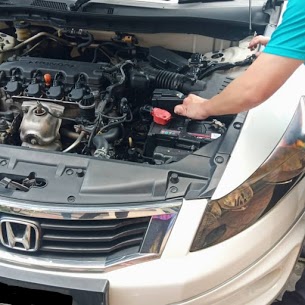 There are a few major warning signs that are fine indications you need a car battery delivery service. The primary factor is your check car engine light coming on. This normally means your battery is slowing down although it'd also have to do with your car's alternator.
Pay attention to the way your car reacts when it starts as well. It is a fine idea to keep an eye on the health of your cart battery so you do not get standard in the mid of anywhere with a vehicle that would not start. Here're a few major signs that your battery is dying and you need a car battery delivery service.

Slow starting engine
Over time, the parts inside the car battery will wear out and become less efficient. When this occurs it takes the battery longer to make a charge for the starter and you will have to wait some additional moments for the engine to turn over. A slow start is normally the final gasp before a car battery kicks the bucket.
Check engine light is on
In most cars, the check engine light can mean only about something and it might come on when your battery is draining. Check your manual guide and get your battery tested by a mechanic to see if it is working at complete capacity, if not hire a car battery delivery service.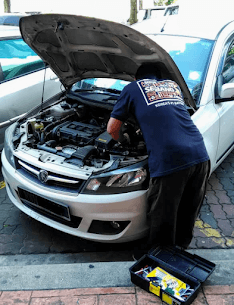 Corroded connectors
Notice an ashy, white substance on metal parts of your battery? You have got a corrosion problem. Corroded terminals, the + and the – metal links on the peak of the batter can lead to voltage problems and trouble to start your car.

Bad smell
Damage to the battery or an inner short can reason the battery to leak. If you feel smell rotten eggs when you open the car hood, a leaking car battery might be the culprit. Call the car battery delivery service provider and replace the battery if essential.
Address: G-3 Dataran Pelangi Utama, Jalan Masjid PJU6A, 47400 Petaling Jaya, Selangor, Malaysia.
Phone: 016-293 9733 Map: https://g.page/TBS-Battery Web: https://carbatterydelivery.my GMB: https://tbscarbattery.business.site Facebook: https://www.facebook.com/tbscarbattery Instagram: https://www.instagram.com/tbs_car_battery_delivery Youtube: https://www.youtube.com/channel/UCIUSkdXAnIdnchx1Cz6wc9A
Business Hours
Mon: 9:00 AM – 7:00 PM
Tue: 9:00 AM – 7:00 PM
Wed: 9:00 AM – 7:00 PM
Thu: 9:00 AM – 7:00 PM
Fri: 9:00 AM – 7:00 PM
Sat: 9:00 AM – 5:00 PM
Sun: Closed